Saturday and Sunday I got a little crafty. =) Got this cute skirt that needed a little somthing to tie in the colors.
So I made this cravet from One Skein using Debbie Bliss's Cotton Angora. I don't recommend this yarn for a scarf. It's way too drapey. Maybe something with wool or alpaca in it to bulk it up. At least it's soft!
So that was on Saturday, and on Sunday I made a mule bag and cross stitched a bird on the front. Very spring-y!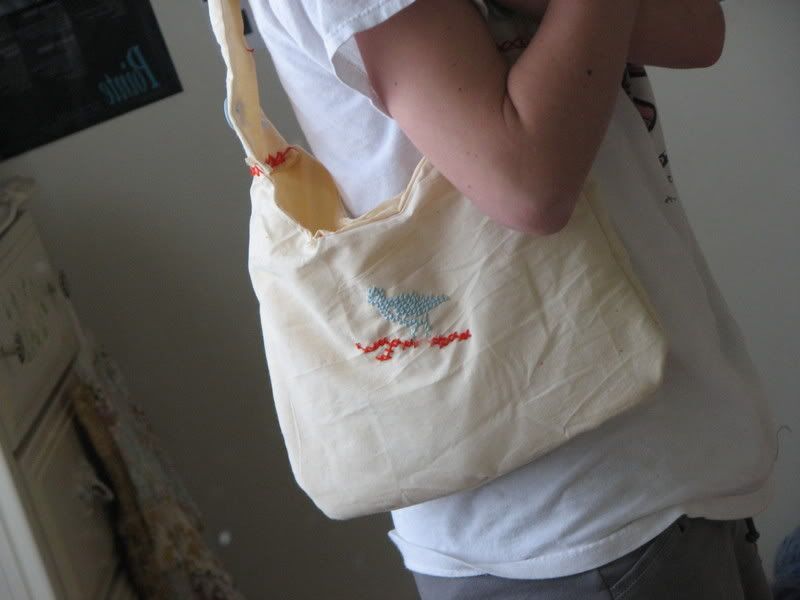 I'm into birds right now, preferably love birds. =)