This:
Shall be this: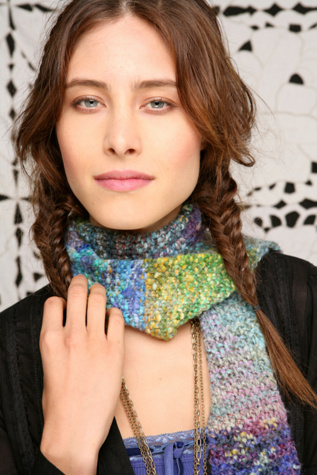 And it's coming along nicely!
I call it: Robert Of York Gave Battle In Vain. =) you know.......R, O, Y, G, B, I ,V.......the colors of the rainbow. yep.
thanks to free people for their ever inspiring work.
It all started because my stash is waaay overwhelming and something had to be done. So, I grouped the yarn in colors and that was that. I doubt I'll do tassles. Tassles are annoying.